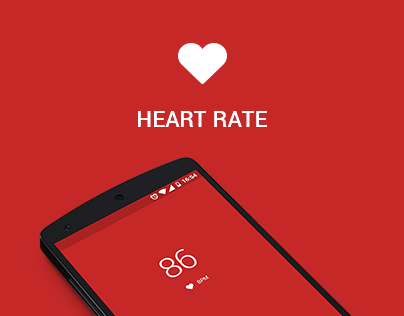 Smartwatches with a tonometer – a review of Smart Gadget Blog models
Smart watch with blood pressure monitor – review of models
The market has long been asking for smartwatches with a tonometer, but manufacturers are in no hurry to send them to mass production. There are only a few high-quality models that could measure blood pressure. In this review, we will look at the most popular pressure gauge watches available for purchase in 2019. Looking ahead, we can say that there are very few models of watches in the classical form, and those that would accurately measure the pressure even less, so for the completeness of the picture, we recommend to pay attention to fitness bracelets with blood pressure monitor, some of which we recommend using.
Herzband Elegance 2 – classics in fashion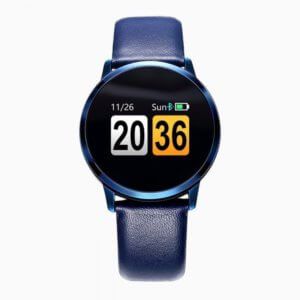 Editorial rating:
Popular Herzband Elegance manufacturer decided to remove from the assembly line and offer the market an improved model. Herzband Elegance 2 is very similar to its predecessor, the same classic with a round display and leather strap. But this is only at first glance.
The first difference that we can see is the lack of a button on the side, now the screen has become touch, or rather on it with'there was a touch button, with which all control is carried out. Bad or good, it's hard to judge for an amateur, but our opinion of the button still gave a little classic watches, now they are more modern and immediately associated with «smart» gadgets.
The second difference, concerning the display itself, it became colored, which allowed to increase the readability of the sun, still far from ideal, but already acceptable.
The third difference, imperceptibly surrounding, but noticeably noticeable to the owner of the gadget, battery capacity increased from 100 mAh to 170mAh, coupled with energy-efficient display managed to extend the battery life to 10-12 days, which is 2-3 times higher than its predecessor.
Other differences. In addition to the three main differences, there are a few more points to consider. First, the added function of measuring oxygen in the blood, the principle of operation of such devices can be read here. The second, added mini-game, is quite primitive, but to reduce 5 minutes will help. The third difference, we can call a spoon of tar in the overall range of improvements to the device, the price remained the same and had to save. Unfortunately, now the watch can not boast of Gorilla Glass, there is the usual knee glass, which by the way still does not protect the watch well, but without a loud brand. The innovations of the model include new colors, so in addition to the classic black and silver, was added blue, which looks very nice.
Unfortunately, the principle of measuring pressure remained the same, which sometimes leads to errors in readings.
In general, the device turned out solid, retaining almost all the positive features of the first generation, while some points were significantly improved.
Price: Herzband Elegance 2 averages $ 55
Benefits: Design, build quality, color display, energy-intensive battery
Disadvantages: errors in blood measurement'pressure
Asus Vivowatch BP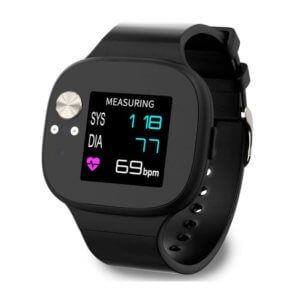 Asus Vivowatch BP – new in 2019. This is essentially the first watch with a tonometer created by a famous brand actually put up for sale not in words but in deeds. We have already received the first sample of this device and the first tests show good results of pressure measurement, but more on this later.
Clock design turned out quite controversial, unlike any other analogues and do not confuse them with anything. The elongated horizontal shape with a bright metal circle creates a very unusual feeling. The design of us seems to say that it is not just some other smart clock, namely the medical device can measure the pressure very precisely. By the way to say, the medical device is still not and can not be guided with 100% accuracy on these evidence, so the ordinary cuff tonometer does not throw away.
Now Pro gadget functions, Despite the fact that the main function is the measurement of pressure and pulse. Clock provides classic for fitness tracker capabilities, so they allow track:
Sleep quality (based on pulse data);
calculation of distance traveled (based on GPS data and number of steps);
determination of stress level;
spent calories.
In addition to tracking activity, the clock is notified of incoming calls, give personal guidelines to normalize pressure. An interesting feature is the aerobic heart rate indicator, which allows you to assess how successfully performed aerobic exercise.
All other advantages of the device are possible include 28 days of continuous operation on one charge!
It is too early to talk about accuracy, but the first tests show a slight difference from reality, literally a couple of points, but there are still few reviews online on this watch, if you are the owner of the device, please write your feedback on the work of this watch.
Price: starts from $ 200
Advantage: long battery life, accurate heart rate data.
Disadvantages: controversial design, high price.
Eastor CK11 watch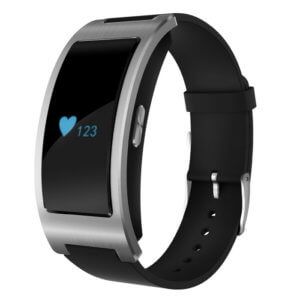 Editorial rating:
Watches Eastor CK11 have a slightly futuristic design with a rounded display under the brush, the strap is made of silicone, but the watch looks quite elegant, although the Herzband Elegance they do not keep up in this regard. It turned out to be something between a fitness bracelet and a classic watch.
According to the declared functions, they are identical to Herzband Elegance and are able to measure heart rate, sleep duration, steps, etc.e. Pulse is measured very accurately, but there are problems with sleep duration data, not always shown correctly. The pressure is determined significantly worse than Herzband, but at the same time the tendency to increase or decrease the pressure can be determined. They compensate for the shortcomings in design and functionality with their low price, which is significantly lower.
Protected by the same IP67 standard. Data on protective glass are not found, so it is better to be more careful in handling them.
Work time: 4-7 days
Price starts at $ 30
Benefits: Rich functionality, low price
Disadvantages: severe errors in measuring blood pressure and sleep duration
Watch iNew H-One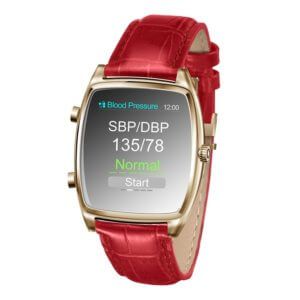 The iNew H-One has a classic regular dial design. From afar it will be very difficult to determine that you have a smart watch and not just smart, but also able to measure a number of physiological indicators of the body, among which stands out the function of measuring pressure.
The case is made of 304 stainless steel, the strap is made of artificial leather. No data on the protective glass was found.
Charging takes place through a specialized docking station. Large and bright display makes itself felt, so the maximum battery life will not exceed 3 days.
The functions of the watch are identical to their counterparts, which were described above. The iNew H-One watch can measure heart rate, count steps, sleep, and physical activity. As for the most interesting function of measuring pressure, unfortunately the watch has not yet fallen into our hands and reviews of this gadget, we have not found. Therefore, from this side you will have to buy a cat in a bag.
The watch is protected according to the IP65 standard, which means that it is dustproof and protected from direct water currents, in fact you can wash your hands and walk in the rain.
Work time 2-3 days
Price starts from $ 100
Wrist watch with Casio BP-100 blood pressure monitor
Wristwatch with a tonometer Casio BP-100 dates back to the early 90's. This was probably one of the first attempts to make a wrist gadget that could measure pressure. On the front of the watch are sensors where you need to put your fingers so that the device can give evidence of heart rate and pressure.
This is what their box looks like: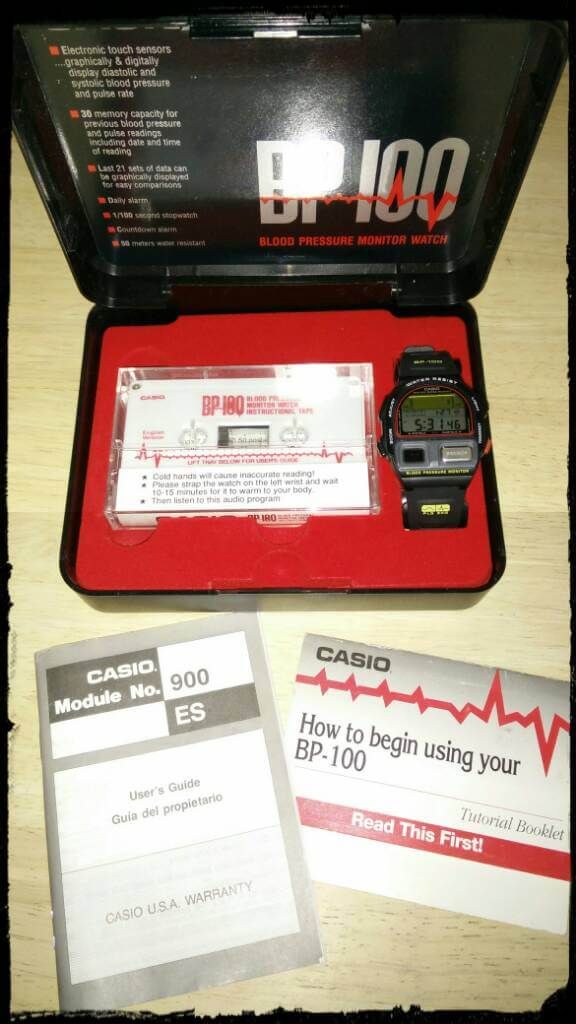 And here you can look at them closer: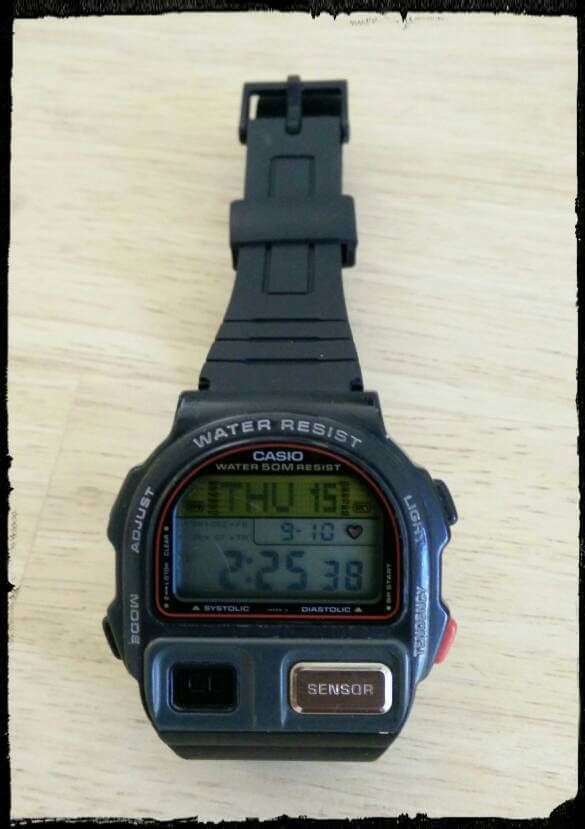 As a result of measuring heart rate and pressure, you will be able to see similar data: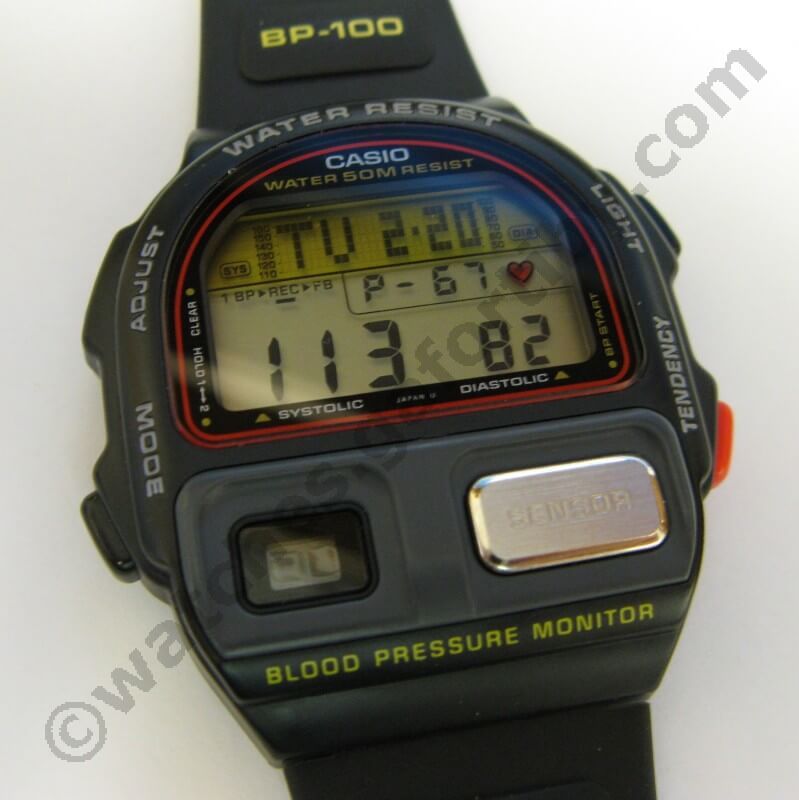 At the moment, watches are no longer made by the manufacturer, but if you are a fan of vintage, used models can still be found on the Internet.
Price Casio BP-100 starts at $ 60
The principle of operation of smart watches with a tonometer
At the end of the review we will consider how they work and how reliable their data are. Smart watch with blood pressure measurement do not read it in the classical form, as it does the same tonometers with a cuff, everything is done more cunningly by detours.
First, the watch reads your heart rate data, pulse wave velocity, ECG and other indicators, and then begins a software analysis of the data. As a result of calculations, you receive data about your pressure on the clock display or on your smartphone. Most often you will need to specify your physiological characteristics: age, sex, weight, etc.e.
In order for the obtained data to be as accurate as possible, it is necessary to follow a number of rules:
Measurements are best performed on the left hand, although some manufacturers allow you to measure with the right
It is best to sit down and put your hand at heart level
It is not advisable to measure after a meal
Before measurements, exclude from the diet all pacemakers (coffee, tea, energy)
When measuring pressure, try not to move or talk
Enter all the necessary parameters about yourself in the application: age, weight, height, your usual blood pressure
More accurate measurements can be obtained through the app, not through the watch itself.
If it is not possible to follow these recommendations, just stop, press the sensor to your hand or finger, depending on the modification, and wait until the device reads the data. In real time, when you perform an exercise, the accuracy of pressure measurement may be significantly reduced.
Pressure measurement time such hours are from 30 to 120 seconds.
The accuracy of the readings varies depending on the rules and the model of the device. On average, the devices show correct result in 80% of cases, deviations average 7-9 units.
Fitness bracelets with blood pressure monitor
Fitness bracelets with a tonometer are also deprived of attention from well-known brands and to find a working option you need to sweat a lot. At the moment we can recommend the following models: Corband Fit, W / me2, H2, more You will find in our next review of bracelets with a tonometer.
Conclusions
Like'Here are the results of our review of hours with pressure measurement function. In general, such devices have a number of undeniable advantages over classic blood pressure monitors on the cuff.
So you can select the following:
1. The tonometer is always with you
2. Versatility of such devices
3. Affordable price, which is lower than the average for the smart watch market
4. Detailed health analytics'I am in an application that will be useful to your doctor
5. Fast and comfortable pressure measurement, almost on the go
However, watches with a tonometer have one noticeable disadvantage, the fact that they do not measure pressure directly, but operate using bypass paths, which strongly'related to software, because a fair share of reliability depends on the correctness of the calculations. The reliability of the results may also be affected by heart disease, such as tachycardia, arrhythmia. If the manufacturer does not take this into account in the software part, the data will not be completely accurate.
Despite this disadvantage, clocks with a tonometer have the right to life and are suitable for many people suffering from diseases with pressure. Also, this gadget will be useful for athletes who need to keep their pressure at a given interval to ensure maximum results from training.
Even more gadgets in our Telegram without spam and advertising click and subscribe!