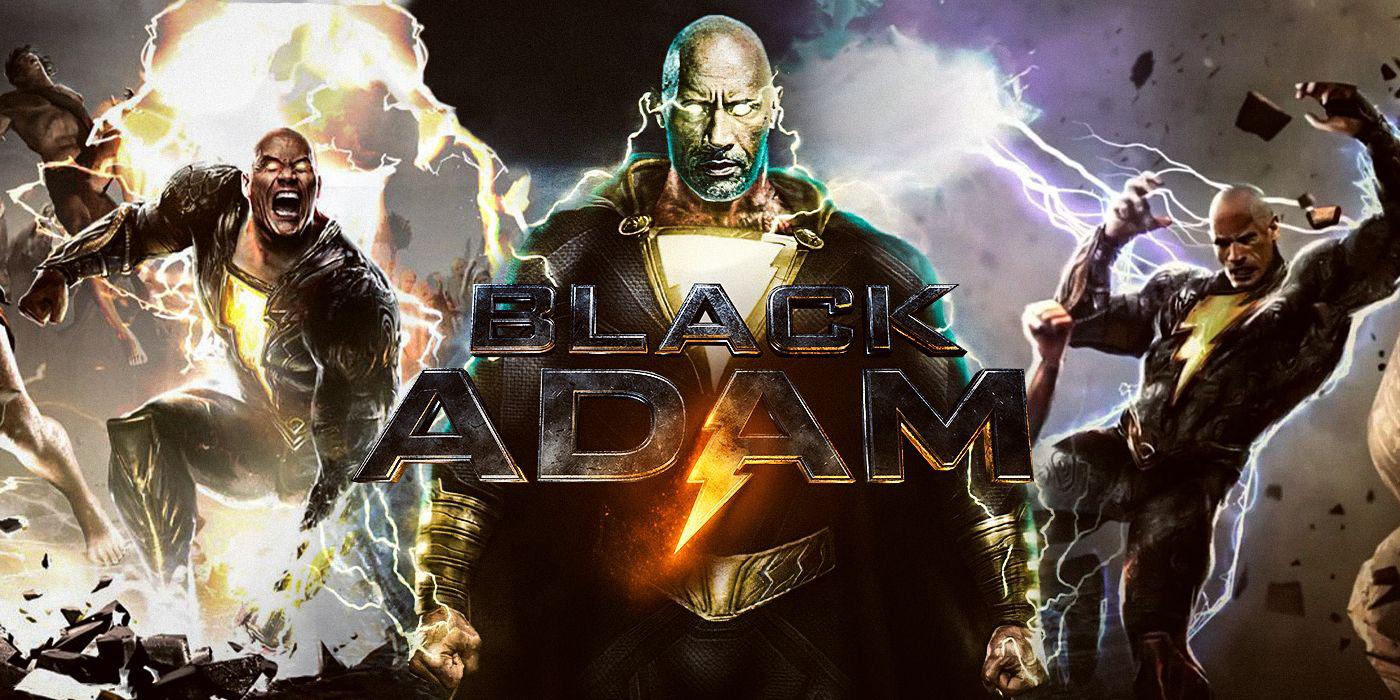 Everything We Know About the Upcoming Black Adam Movie (2022)
Black Adam: the Character & the Story
Among comic fans, not only Captain Marvel and other superheroes enjoy popularity. Their enemies, antiheroes, and supervillains also have a special charm. This charisma makes DC fans admire Black Adam who you can also know as Theo-Adam or Teth.
Where did this character come from? This figure of Black Adam has a long and complex history of development. The Marvel Family comic book first mentioned him in 1945. There, he was a supervillain of the Marvel Family team, but later was "relaunched" as part of the series about Captain Marvel called Shazam!.
Originally, Teth-Adam appeared as the ancient Egyptian predecessor of Captain Marvel. Defeated by Marvel, he survived to modern times and challenged him and his associates. Black Adam occasionally came out as an enemy of Superman. The story of Black Adam was rewritten in the early 2000s as an anti-hero.
Black Adam received recognition at all levels. Since 2009, he is considered to be IGN's 16th-greatest comic book villain of all time. No wonder that this character has become so popular among DC fans and has been reflected in a range of movies, animated shows, books, and video games. And the upcoming Black Adam is the promising eleventh film in the DC Extended Universe.
Who Is Making the New Story?
DC Films, New Line Cinema, Seven Bucks Productions, and FlynnPictureCo. conduct the production of the future film, whereas Warner Bros. Pictures serve as a distribution company.
Black Adam will get into the filmography of the director Jaume Collet-Serra, a Spanish-American filmmaker to be amongst other world-renowned pieces.
The most famous movies by this director belong to the genres of horror and thriller. You have probably heard about classic horrors he created. In 2007, House of Wax was released and became a hit horror movie with numerous awards. Another film that is known among horror lovers is Orphan (2009). Collet-Setta also filmed a few popular thrillers: Unknown (2011), Non-Stop (2014), Run All Night (2014), and The Commuter (2018). Will Black Adam become another masterpiece?
What is the Cast for Black Adam in 2022?
As for now, we know little about the plot of the future film. However, they already have actors confirmed, so all we can do is analyze the cast and create expectations based on actors' past accomplishments. So, here they are.
Dwayne Johnson is one of the most recognizable, famous, and well-paid Hollywood actors. He created his name as a professional wrestler and won the hearts of millions of viewers in movies that became legendary. He started his acting career in The Mummy Returns (2001) and its spin-off The Scorpion King (2002) and then continued starring in films of various genres. His diverse filmography includes such pieces as the comedy The Other Guys (2010), The Fast and the Furious franchise, fantasy adventure films Jumanji: Welcome to the Jungle (2017) and its sequel, Jumanji: The Next Level (2019), the science fiction movie Rampage (2018), and many more. In Black Adam, he will play the title character.
Noah Centineo. Centineo is a young American actor and model who is primarily known for his roles in teen romantic dramas and comedies such as To All the Boys I've Loved Before (2018), The Perfect Date (2019), etc. The actor got numerous awards for his works. In the upcoming film we will see Centineo in the role of Atom Smasher.
Sarah Shahi. The actress has a rich filmography that also covers a few popular pieces: Supernatural (2005), Rush Hour 3 (2007), Bullet to the Head (2012), and more. In the context of Black Adam, Shahi will perform a truly important character, Adrianna Tomaz.
Aldis Hodge. The American actor played in a wide range of movies and series, among them, are Die Hard with a Vengeance (1995), A Good Day to Die Hard (2013), Leverage (2008-2021), The Invisible Man (2020), and many more. In Black Adam, we will see Hodge as Hawkman.
Pierce Brosnan. The actor starred in four films of the immortal series as the fifth James Bond: GoldenEye, Tomorrow Never Dies, The World Is Not Enough, and Die Another Day. In the future movie Brosnan will play Dr. Fate.
Quintessa Swindell is a young actor with an acting debut in 2019, his role Cyclone in Black Adam may become a huge career boost.
You can see that the cast is very promising. Whatever the plot may be, such a team can turn Black Adam into a cinematographic masterpiece.
Ready to See a New Story?
Superheroes and supervillains unite comic fans all around the world. In summer 2022, another amazing movie made by talented people and played by both world-renowned and new stars promises to delight a huge audience. Stay tuned to discover more information about Black Adam and other movies that are about to release soon.
Black Adam – Official Teaser (2021) Dwayne Johnson | DC FanDome
winalist
Een ballonvaart boven België vinden? Boek nu bij de
nr.1 in ballonvaarten
! Ontdek onze verschillende formules en opstijglocaties. M88 Mansion Bandar Judi Bola Online dan Live Casino Terbaik di Indonesia
m88 slot
situs permainan judi slot online, bandar bola, dan live casino, Terbaik Dan Terbesar Di Asia Daftar ke mansion88 Disini.