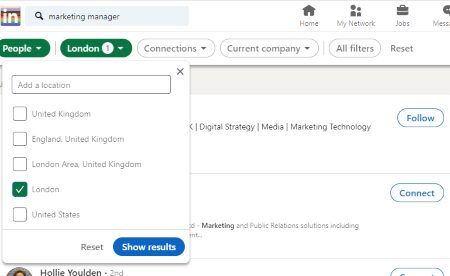 How to search for clients on Linkedin
How to search for clients on Linkedin
LinkedIn has revolutionized the way we network and connect with professionals all over the world. It is an essential tool for individuals and businesses alike to find clients and grow their network. In this article, we will discuss the best ways to search for clients on LinkedIn and maximize your chances of success.
Optimize Your Profile
The first step to finding clients on LinkedIn is to ensure that your profile is optimized. Your profile is your digital representation on LinkedIn, and it is the first thing potential clients will see when they search for your services. Make sure your profile picture is professional, your headline accurately reflects your skills and expertise, and your summary highlights your accomplishments and experience.
Include keywords related to your services and skills to improve the chances of being found in searches.
Use LinkedIn Search
LinkedIn has a powerful search engine that allows you to search for potential clients based on various filters such as location, job title, industry, and company size. Use these filters to narrow down your search and find the right clients for your services. You can also save your search criteria and receive alerts when new results match your search.
Join LinkedIn Groups
Joining LinkedIn groups related to your industry or services can help you connect with potential clients who are interested in your offerings. Participate in group discussions, share your expertise, and engage with other members to build your network and attract potential clients.
Leverage Your Connections
Your existing LinkedIn connections can also be a valuable source of potential clients. Reach out to your connections and let them know about your services. Ask for referrals and recommendations from clients you have worked with in the past.
This can help you build trust and credibility with potential clients.
Share Valuable Content
Sharing valuable content related to your industry or services can help you establish yourself as an expert in your field. Share articles, blog posts, and other content that your potential clients may find helpful. This can help you attract potential clients who are looking for your expertise.
Use LinkedIn Ads
LinkedIn Ads can be an effective way to reach potential clients who may not be actively searching for your services. LinkedIn Ads allow you to target specific audiences based on various filters such as job title, company size, and industry. This can help you reach the right people and maximize your chances of success.
In conclusion, LinkedIn is a powerful tool for finding potential clients and growing your network. By optimizing your profile, using LinkedIn search, joining groups, leveraging your connections, sharing valuable content, and using LinkedIn Ads, you can maximize your chances of success and find the right clients for your services.